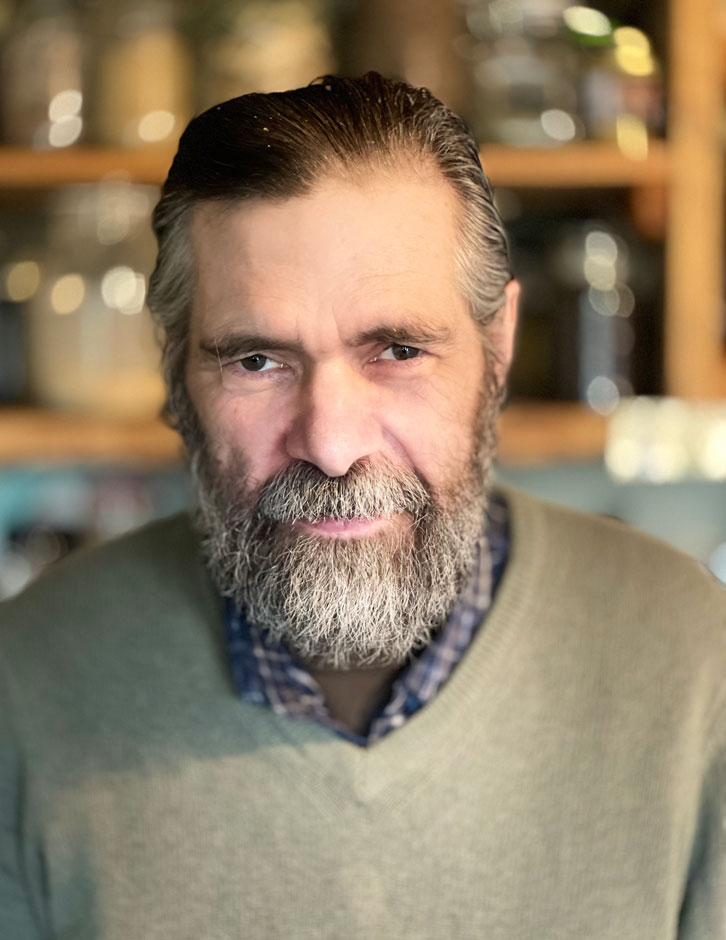 Matthew Rooney is an ecological consultant with a specialism in fungi. Having qualified as a ecologist with a Bsc (Hons) degree in Ecology from the University of Ulster, he worked as a botanical surveyor specialising in freshwater ecology in Scotland, and coastal and inland waterways in East Anglia. Matthew has also run a mushroom farm since 1996 with his brother William Rooney, an environmental scientist. Gourmet Mushrooms Ltd was the first biodynamic, organic-certified mushroom farm in the United Kingdom that cloned native wild species, including a British medicinal reishi fungus named Ganoderma lucidum var. rooney by Kew. An expert in the cloning and propagation of fungi, Matthew's interest in ecology and fungi merged in the field of mycoremeditation. Matthew is a Member of the British Mycological Society.
For many years, alongside his work, Matthew has taught groups about identification techniques of plants and fungi and foraging for wild edible species. He has used the current interest in wild food species to ignite a deeper interest in plants, fungi and our natural environment, and evoke a passion for conservation. He is a Member of the Association of Foragers. Matthew also runs courses on growing and propagating mushrooms – both native, wild species and commercial, indoor varieties.
Based in Central Scotland I am happy to cover most of the British Isles and Ireland.